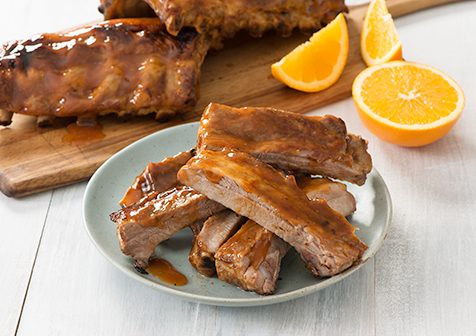 Ingredients
Details
Product:
Ribs
Meal Course:
Dinner
Dish Type:
Entrée
Preparation
Heat convection oven to 275°F. Sprinkle desired amount of Cajun seasoning on all sides of ribs. Place ribs in single layer on foil-lined shallow baking pans. Roast ribs 40 to 60 minutes until tender.
Meanwhile, combine remaining ingredients and 2 tablespoons Cajun seasoning in saucepan. Bring to a boil; simmer until thickened, about 10 minutes.
Brush ribs with sauce during the last 20 minutes of roasting.
To order, contact your Smithfield Culinary sales representative, call 888-326-7526 or contact us for more information.
Email Recipe