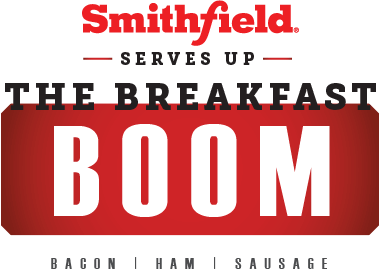 It isn't the same as breakfast yesterday.
As the habits of breakfast consumers have evolved, so has breakfast itself.
This includes where people eat, when they eat and how they eat. Nobody knows today's breakfast trends better than Smithfield. From sit-down-and-savor satisfaction to grab 'n' go goodness, every breakfast starts with us.
We offer the delicious pork variety you need to help you serve up the right products, ideas and insights in order to capture more breakfast sales while satisfying the tastes of today's diverse and ever-evolving breakfast-loving consumer. For additional product information, contact a sales representative at 888-327-6526, or complete our contact form.