Smithfield's variety of fully cooked products
are perfect for the times. Discover the latest
trends and insights here.
From bacon, sausage and ham, to smoked products, brisket and pot roast, our variety of fully cooked, heat 'n' eat proteins can bolster your menu and attract new customers. When it comes to anticipating and capitalizing on the latest trends, Smithfield Culinary is an industry leader. Below you'll discover helpful insights on why fully cooked items can help build business for you.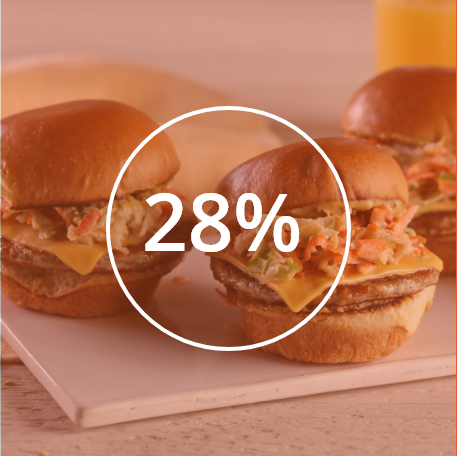 A full 28% of operators indicate they'll increase fully cooked protein usage in the coming year.
Datassential Smithfield Brand Tracker, 2020
Why Fully Cooked Meats?
Fully cooked meats allow chefs to quickly create recipes that normally would take hours.
Fully cooked proteins allow you to streamline your back-of-house preparation time, without sacrificing quality and flavor.
Fully cooked proteins allow time for operators to focus on other areas, like sauces, slaws, homemade scones or breads while maintaining the proteins' high quality.
"My strategy with using precooked products was to think about what I could do with the time I saved."
– Myk Banas, Exec Chef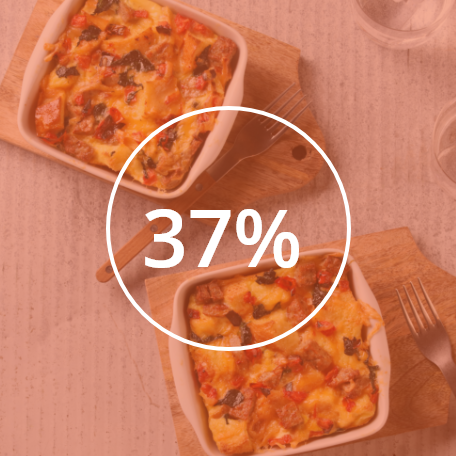 A full 37% of protein products purchased in foodservice are fully cooked.
Datassential Smithfield Brand Tracker, 2020
More Options. Less Equipment.
Fully cooked meats allow chefs to create items they usually avoid due to lack of time or lack of extensive kitchen equipment.
"If you don't have the proper piece of equipment to allow you to truly cook ribs by smoking and slow cooking them, but still want to cater to your rib-loving clientele, you need to look for an alternative way. Fully cooked items just make financial sense."
– Kurt Kwiatkowski, Exec Chef at Michigan State University
Any Menu's Missing Link
Menu variety is essential as consumer tastes evolve, as well as to attract a wide range of customers. Convenient, easy-to-prepare options can plug holes and expand offerings – without expanding labor.
Recipe Suggestions:
Rib off-the-bone Banh Mi
Pulled Pork Sourdough Grilled Cheese with Green Tomato Soup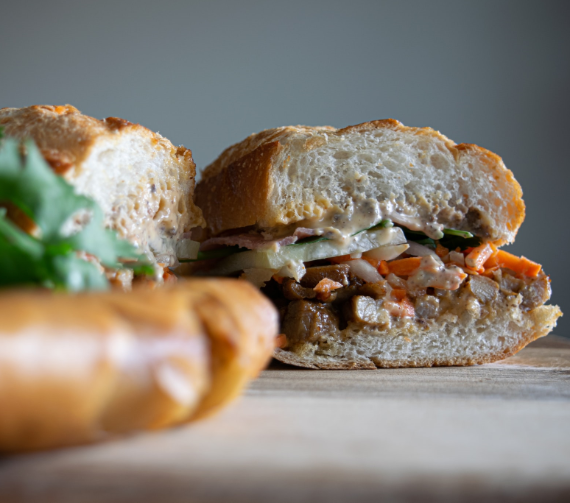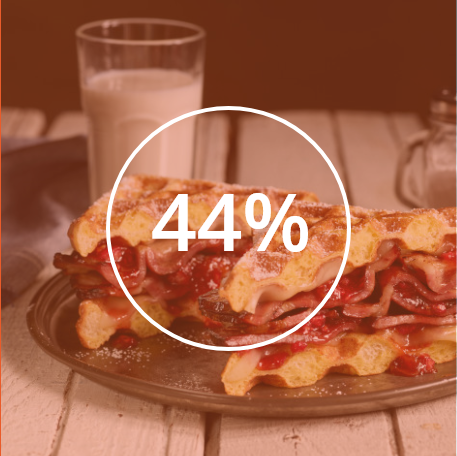 A full 44% of diners at upscale restaurants look for signature items they cannot find elsewhere.
Technomic, Consumer Trends Report, 2020
Sandwiches
From bacon, ham and sausage for breakfast sandwiches, to a vast selection of deli meats, you can create signature sandwiches for anyone. Satisfy every customer's tastes, from classic creations, to unique ones, to those with an international flavor profile.
Recipe Suggestions:
Barbacoa Malaysian Egg Sandwich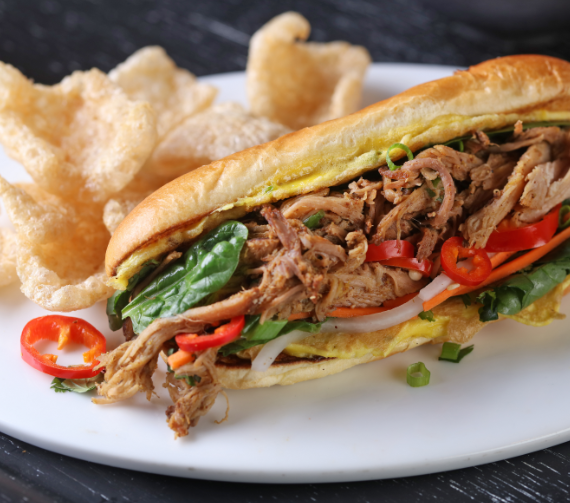 Appetizers & Salads
For customers looking to indulge at casual dining locations, your appetizer and salad menus can be greatly enhanced with the versatility of fully cooked proteins.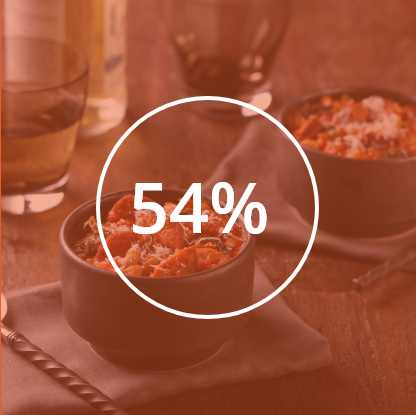 When eating out for lunch and dinner, 54% of consumers prefer appetizers.
Technomic, Consumer Trends Report, 2020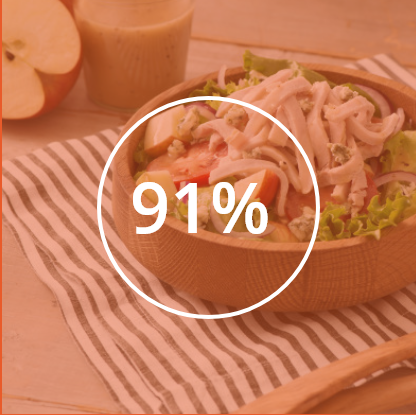 Salads have a 91% menu penetration across the U.S.
Datassential, 2020