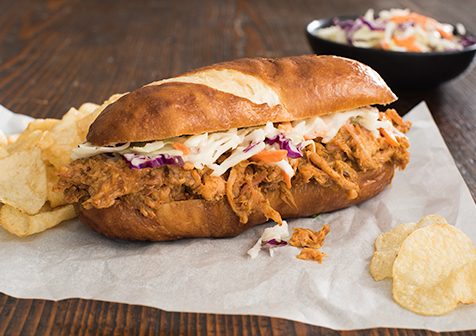 Ingredients
Details
Product:
Pork Butt
Meal Course:
Lunch
Dish Type:
Entrée, Sandwich
Preparation
In a large sauce pan, combine BBQ sauce and Dijon mustard, whisk until combined.
Add pulled pork and bring to simmer.
Combine remaining ingredients to make a coleslaw.
Place the bottom bun on each plate, add 6oz of BBQ pulled pork, 2oz of coleslaw and the top bun.
Email Recipe