The American Culinary Federation (ACF) is the largest premier professional chefs organization, with 17,500+ members in over 150 chapters nationwide. Smithfield Culinary will execute our ACF partnership on three levels, including Nationally, Regionally and Locally, all designed to fully drive our culinary brand message as well as deliver our passion to partner with key chef decision makers across the country. We recently established an ACF-specific partnership – the Partners in Culinary Excellence program.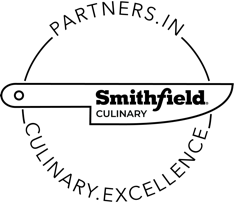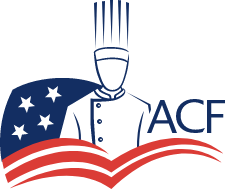 The future of foodservice is in the exciting minds of current culinary students, who bring a fresh passion and enthusiasm for food to the table. Therefore, it is crucial and beneficial to both us and our operator partners that Smithfield Culinary support their education. We do this through an enhanced philanthropic partnership with The Culinary Institute of America, which includes sponsorship of the Smithfield Culinary Student Teaching Kitchen and a product gift-in-kind program.
Additionally, in support of our Virginia roots, Smithfield Culinary has teamed up with the Virginia Pork Council to support the Culinary Institute of Virginia. This exciting collaboration will help culinary students learn about foodservice trends, identify cuts of meat, and discover innovative product applications.