Breakfast is back, and
it has a whole new face.
Global Influences
As tastes become more diverse, global cultures are
influencing American breakfasts. Key flavor elements
from Asian and Middle Eastern cuisines are used in
mash-ups and fusions to create craveable new
creations, especially driven by younger consumers.
31%
of consumers strongly agree that they would like more
restaurants to offer spicier breakfast ingredients and flavors.1
28%
of consumers indicate they would purchase breakfast
from foodservice places more often if they offered more
global ingredients and flavors.1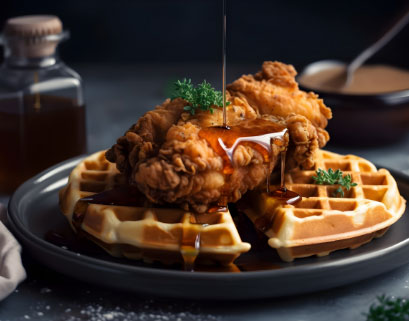 American Regionalism
Southern flavors and preferences have made their way onto the breakfast menu. While chicken & waffles has become increasingly more common, biscuit sandwiches, hoecakes, grits and gravy have also been found on more U.S. menus.2
Chicken & waffles has seen 46%
growth over the past four years.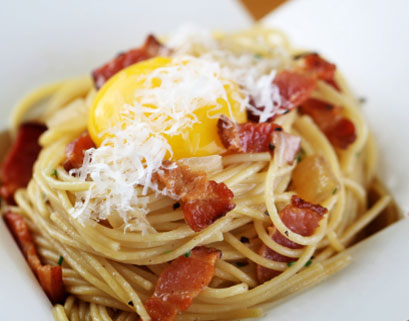 Blurring of Dayparts
Selections have begun to broaden and blur across the menu. From breakfast pasta to breakfast fried rice, fusions are on the rise. Unique savory elements such as grits and polenta are also increasingly paired with breakfast items. And breakfast increasingly appeals throughout all parts of the day.1
26%
enjoy eating foods for breakfast that are often associated with lunch or dinner.
38%
would visit varied-menu restaurants for breakfast if it were offered.
39%
would visit a restaurant they don't typically visit if it were to offer breakfast fare beyond morning hours.
47%
enjoy eating breakfast foods at nontraditional times.
Customization Is Key
Increasingly, customization is important. Patrons are looking for options:
Dishes that fit their diets and needs, whether it be keto, paleo, gluten-free or other options. For an equally memorable dining experience inside and outside the restaurant, product portability and stability are more important than ever.
Creativity:
Consider bowls, which allow for culinary ingenuity. This format has seen proliferation across foodservice channels, with unique opportunities for breakfast applications.2
Proteins:
While bacon, ham and sausage have been a mainstay in the breakfast daypart, grilled ham steak has seen a 48% growth on U.S. menus over the past four years and continues to grow.1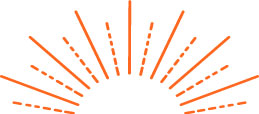 Fastest-Growing Breakfast Menu Items 1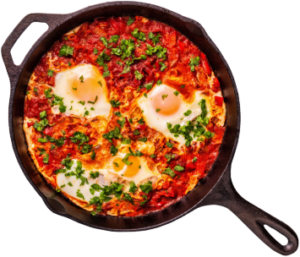 Over the past four years, these breakfast dishes have seen tremendous growth on U.S. menus:
Avocado Toast: 161%
Tamales: 48%
Chicken & Waffles: 46%
Shakshuka: 37%
Nachos: 26%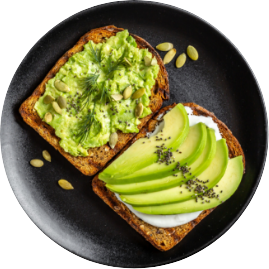 1 Technomic, Breakfast Consumer Trend Report, 2021
2 Datassential, The World of Breakfast, 2022