 Why Pizza?
Pizza is an undisputed favorite. Its popularity has surged during the pandemic, and the opportunity just keeps growing. Room for expansion includes new demand for appetizers and handhelds, and an increasing interest in healthier options.
America's Favorite
Nearly 44% of consumers eat pizza at least once per week, with takeout dominating. But interest in dine-in and food truck pies is on the rise.1
Toppings
As far as toppings go, you can't go wrong with meat. It leads the way, with 54% preferring meat lovers' pizza, and a whopping 62% sticking with pepperoni.2
Menu Innovation
Because pizza is so popular, how do you stand out in the crowded marketplace? Consider changing things up a bit. There's a surge in demand for unique toppings and ingredients, including an interest in seasonal toppings.
Also, try luring them in with specialty pizzas they can personalize – chef-designed pizzas are in demand, but 33% of consumers would like to customize them.3
"51% of consumers report feeling healthier after eating meals that include salad." 4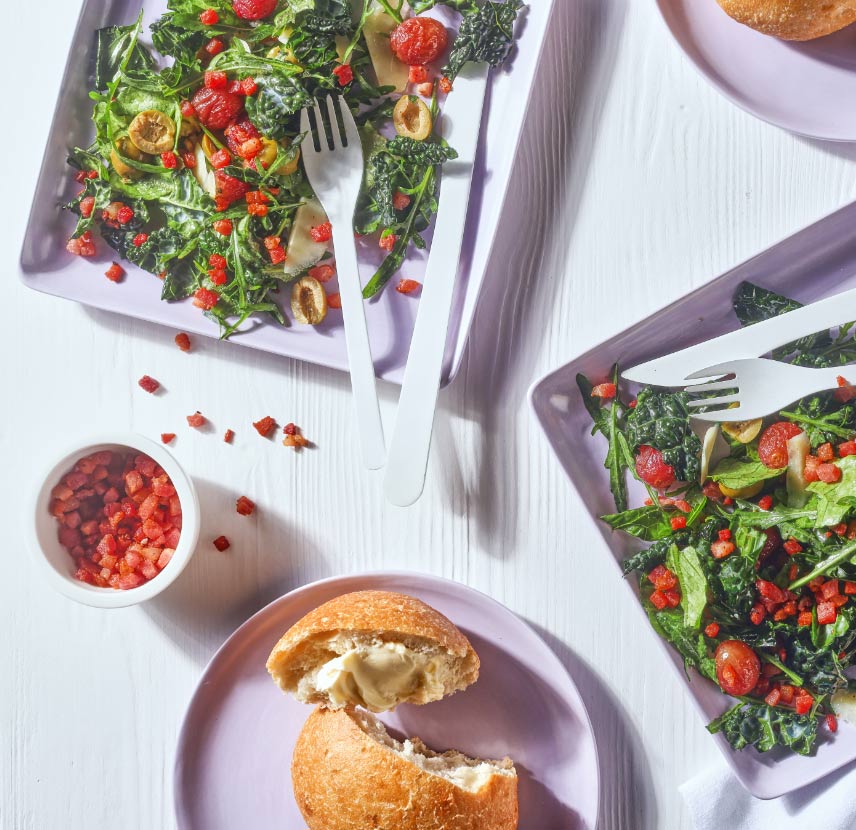 Healthier Options
While pizza is an undeniable favorite, its indulgent nature can be limiting for some consumers. If there were healthier options, 28% strongly agree they would eat it more often.5 This is a huge opportunity. But what are some options?
Fully half of consumers would like restaurants to offer more natural ingredients. And almost 30% would go for low-carb pizza options.6 So, always ensure that you call out your natural and organic offerings.
Alternative Crusts
Consumers find the crust the most important aspect of the pizza. And 25% of them are strongly interested in crusts made with alternatives to wheat flour.7 Other options to consider? Go for a cauliflower crust, which 15% of consumers say they'd be interested in.8 Or try out an almond flour crust, or even an Italian sausage crust!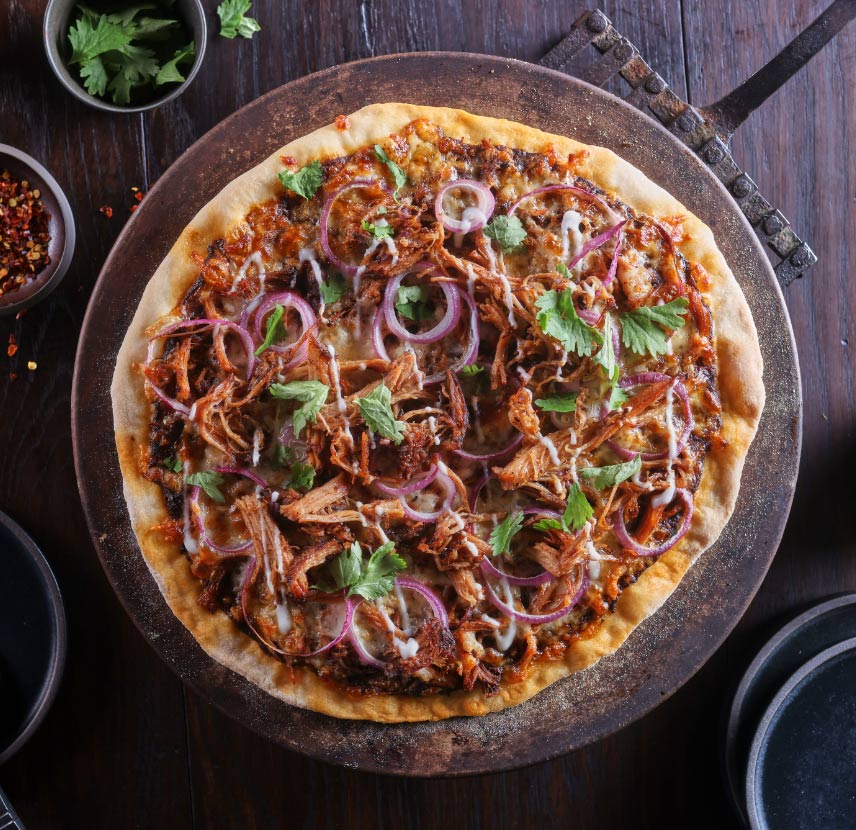 Why Plus?
Appetizers, handhelds and other sides are growing trends, and we've got the products you need to make them. Plus, you'll get special insights, tips and tricks from our experts.
On-The-Go Options
After being limited in activity for so long, people are out and about again. Think about how to keep up with them, with items that can be consumed on the go. One possibility? Calzones. Sales have risen almost 30% over the past four years at non-ethnic, independent, fast casual restaurants.9
Shareables
Shareable options lead the way. Garlic knots and mozzarella sticks are the most desired items, with salad not far behind.
1-8 Technomic Pizza CTR, 2020
9 Datassential MenuTrends, 2021
1,2 Technomic Pizza CTR 2020