Why soups, salads & sandwiches?
When it comes to the Trio of Temptations, Smithfield Culinary has the portfolio of products to make the dishes that attract customers and drive sales. From the blank canvas of fresh pork, to fully cooked products such as ham, smoked sausage, pulled pork, chicken and beef, we provide operators with the right solutions for your specific needs.
Soups
As more and more people head back to the office, they're also heading back to their lunch break. Fifty percent of customers are interested in trying new/unique soups,1 so adding to what's availa-bowl on your menu can create unique combinations with other items, such as salads and sandwiches, which 54% of customers ages 18-34 seek when ordering.2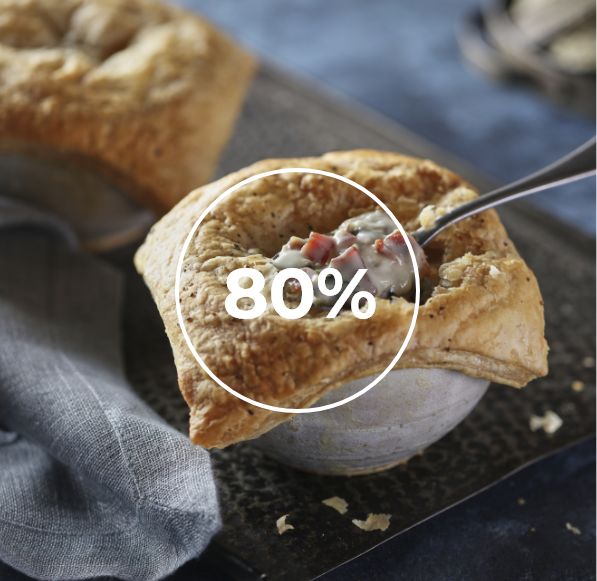 Salads
Whether your customers are ordering them as meals or as sides, warm or cold, greens or nothing green in sight, salads are a prevalent part of every menu—Eighty seven of all non-ethnic, independent US menus.4 Your operation can feature a known favorite like chicken or bacon, or experiment with new options such as pulled pork, grilled steak, even diced ham.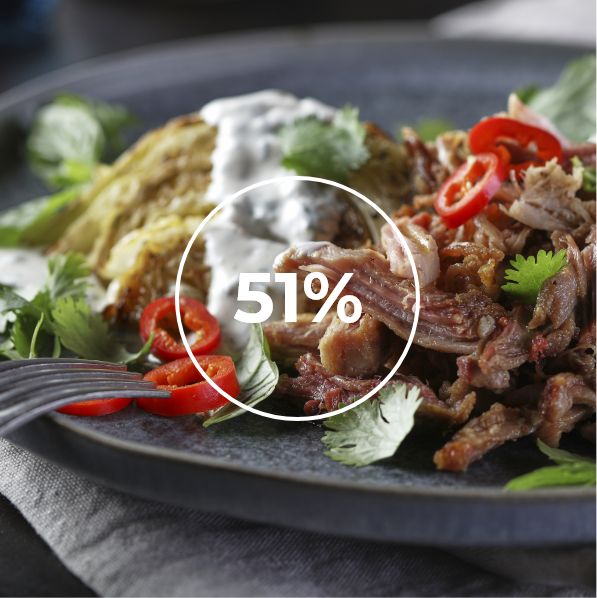 Sandwiches
It doesn't matter if you're serving up a classic offering or a new take on an old favorite, sandwiches that feature a modern/upscale twist can drive interest in your operation. Sandwiches allow for experimentation, as they are already very approachable. As you consider how to serve them from your kitchens, remember that 31% of consumers would like restaurants to offer a variety of ethnic sandwiches.6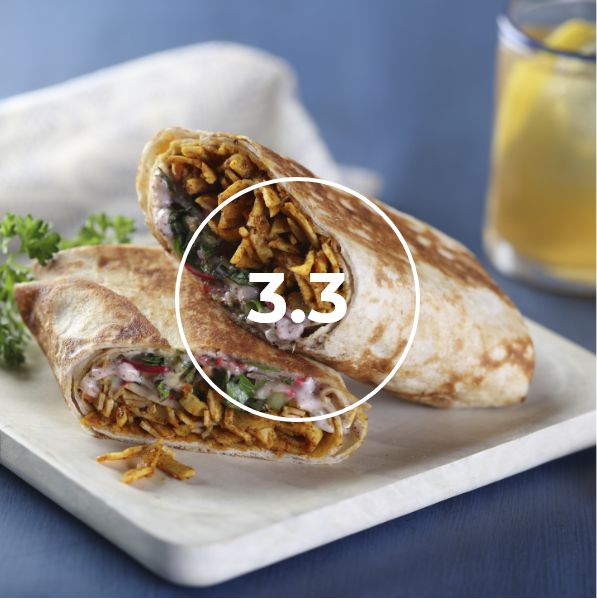 1,2 Technomic Starters, Small Plates & Sides Consumer Trend Report, 2019
3,6 Datassential MenuTrends Infinite, 2021
4,5 Technomic Sandwich Consumer Trend Report, 2020